We save you time by coming to your location to perform auto hail damage repair.
Sometimes the weather report calling for hail gives you enough notice to get your vehicle into your Garner, North Carolina home's garage or into a covered parking structure. Unfortunately, that isn't always the case as hail can and does happen without much notice. It can make your heart sink to walk out to your vehicle at the end of a work day and find that a hail storm has taken away that beautiful finish. You might worry that expensive body work is ahead to get your vehicle back to normal, but here at Interstate Dent Company, we are experienced with auto hail damage repair and can make it look like new again before you know it.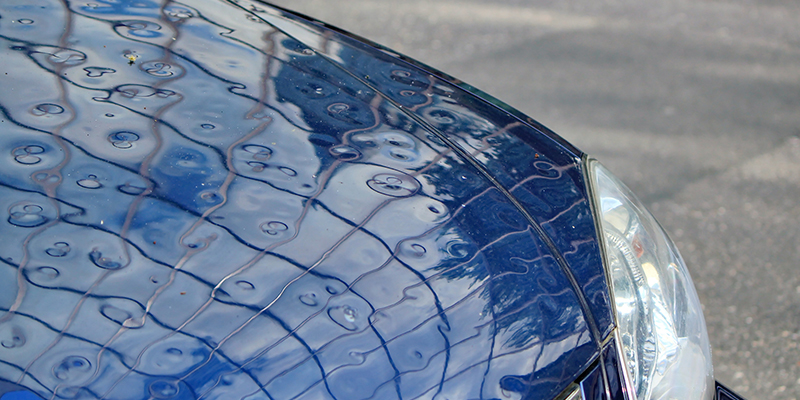 We have been providing quality mobile paintless dent removal in this area since 1998 and we have an excellent track record for handling auto hail damage repair in a cost-effective and timely manner. Whether it has been a mild storm or one that has affected nearly every part of your vehicle, we will go to work and not stop until your vehicle's beauty is restored. You'll also love that our prices are less than a conventional body shop repair would be.
Another thing that you'll appreciate about our auto hail damage repair is that we come to your location. This saves you time and avoids you needing to take time off work to get your vehicle restored. We can also take care of other blemishes at the same time, such as minor dents, dings, scratches, and even windshield repair. Call today to learn more.
---
At Interstate Dent Company, we offer auto hail damage repair services to residents of Fuquay-Varina, Raleigh, Angier, Apex, Cary, Chapel Hill, Clinton, Coats, Dunn, Durham, Fayetteville, Garner, Holly Springs, Lillington, Morrisville, Smithfield, Spring Lake, Wake Forest, Wendell, Willow Spring, Wilson, and Zebulon, North Carolina.