SThere are many benefits of the technique we use for auto hail damage repair.
Nobody enjoys it when their nice vehicle suddenly looks like one that belongs in a salvage yard because hail has done a number on it. The good news is that if this happens to you during a sudden storm in the Angier, North Carolina area, there is a solution. Here at Interstate Dent Company, we offer auto hail damage repair using an efficient and effective technique that restores your vehicle to look like new again.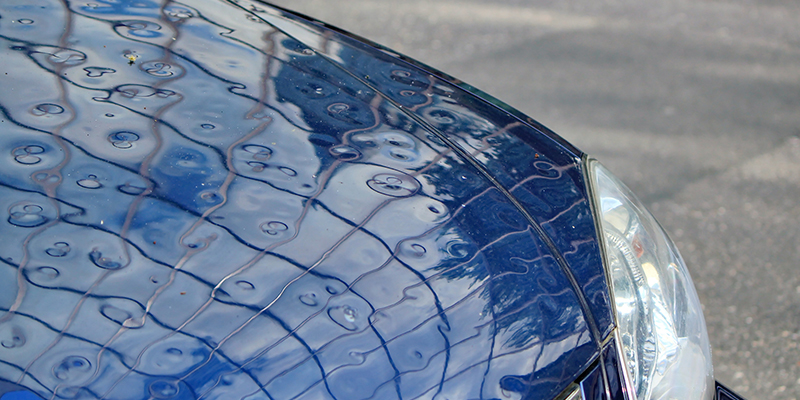 Since our start in 1998, we have restored many vehicles affected by hail, and we are confident you'll be as pleased with the result as the many customers we've served before you. Our experience puts us in the position of being able to resolve larger dents than other companies could, as this is definitely a service that takes expertise to do well. If you would like your auto hail damage repair to be done so that there is no trace of the storm left behind, we're the ones to call!
The alternative to the paintless dent removal process that we use for auto hail damage repair is an extensive body restoration that can take days, if not weeks, to complete. Most people do not have an extra vehicle to use, so this doesn't make a very good option. In addition, our process is more affordable, and we'll even come to your location to save you time.
If you would like to know more about our auto hail damage repair and ability to resolve other dings and dents at the same time, feel free to give us a call.
---
At Interstate Dent Company, we offer auto hail damage repair services to residents of Fuquay-Varina, Raleigh, Angier, Apex, Cary, Chapel Hill, Clinton, Coats, Dunn, Durham, Fayetteville, Garner, Holly Springs, Lillington, Morrisville, Smithfield, Spring Lake, Wake Forest, Wendell, Willow Spring, Wilson, and Zebulon, North Carolina.