Paintless mobile dent removal takes less than an hour, in most cases.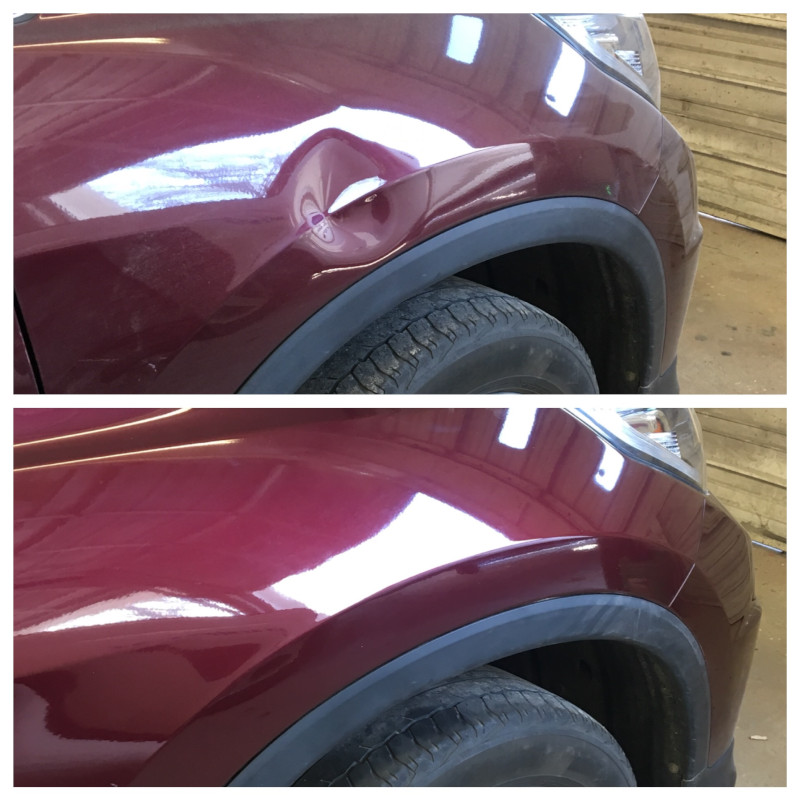 Some blemishes that show up on your vehicle can be overlooked by most people as inevitable, but if a dent is causing you displeasure or you've managed to dent someone else's vehicle, it is time to consider our mobile dent removal services. At Interstate Dent Removal, we understand that most people don't have time to spare to spend it at a body shop or be without their vehicle for what could be an extended number of hours. That is why we offer our mobile dent removal services throughout the Garner, North Carolina area.
Our paintless mobile dent removal process takes less than an hour, in most cases, without the need to sand, prime, and paint the area and hope it matches. Since we also respect your time, we can give you a custom quote usually on the same business day. All you need to do is either upload a photo using the chat feature on our website or text the photo to us.
We assure you that we have the expertise to eliminate most dents, dings, and creases. This process takes quite a bit of practice to master, and since we've been providing mobile dent removal since 1998, you can feel confident that you are far from being a test subject. Newer companies cannot achieve the level of success we can, especially with creases, so we recommend trusting us with your vehicle for optimal results.
If you have any questions about our mobile dent removal service, don't hesitate to reach out to us. We look forward to restoring the look of your vehicle.
---
At Interstate Dent Company, we offer mobile dent removal services to residents of Fuquay-Varina, Raleigh, Angier, Apex, Cary, Chapel Hill, Clinton, Coats, Dunn, Durham, Fayetteville, Garner, Holly Springs, Lillington, Morrisville, Smithfield, Spring Lake, Wake Forest, Wendell, Willow Spring, Wilson, and Zebulon, North Carolina.