Our mobile minor dent repair saves you money and time.
The joy of owning a new car can be quickly squashed when you experience the inevitable scratch or dent, but the good news is that those types of blemishes can be resolved. At Interstate Dent Company, we offer mobile minor dent repair at your location in the Garner, North Carolina area. We have the expertise and the industry-specific tools to restore your vehicle without sanding or painting. This saves you money and time as the process can be done within minutes instead of days.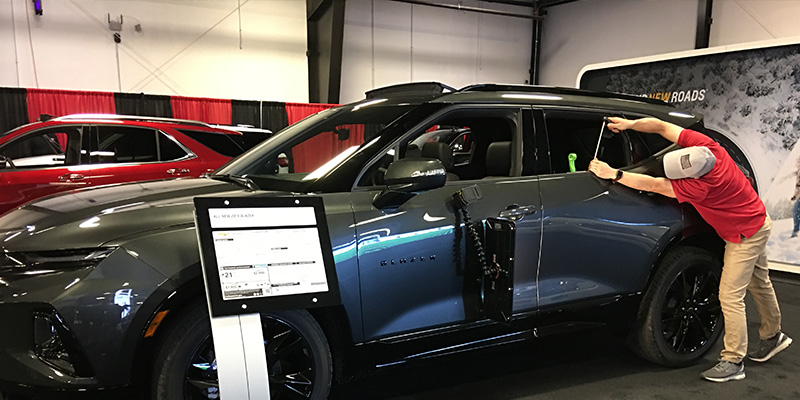 The problem with traditional minor dent repair is that the paint needs to be carefully matched and if your vehicle has faded at all, it can be quite difficult to make the dented area blend in seamlessly with the rest of the vehicle. With our process, there is no need to repaint, so there is no danger of mismatched paint color. With our experience, you won't be able to tell you ever had a dent on your vehicle in the first place. We understand being proud of your vehicle and wanting it to look nice. That is usually the main reason why people call us for minor dent repair. However, it can also be wise to do so if you have a leased car reaching the end of the term as our prices using our process are lower than what the dealership might charge you if you were to turn it in with the dent still there. If you have any questions about our minor dent repair or would like to schedule an appointment, don't hesitate to reach out to us.
---
At Interstate Dent Company, we offer minor dent repair services to residents of Fuquay-Varina, Raleigh, Angier, Apex, Cary, Chapel Hill, Clinton, Coats, Dunn, Durham, Fayetteville, Garner, Holly Springs, Lillington, Morrisville, Smithfield, Spring Lake, Wake Forest, Wendell, Willow Spring, Wilson, and Zebulon, North Carolina.