Hail is something that every auto owner dreads, and most are nervous about the aftermath of a big hailstorm. Hail damage can be detrimental to your vehicle — it often leaves you with a dented car or a cracked windshield. Luckily, there is a solution. Interstate Dent Company offers hail damage repair for your damaged vehicle.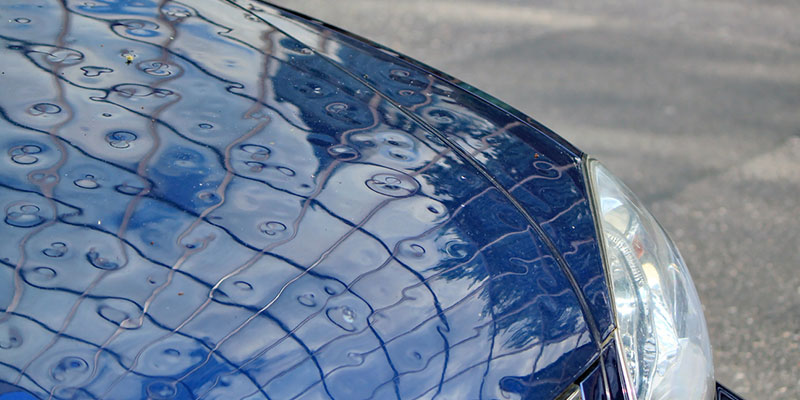 How can you tell if your car has hail damage? Typically, the most obvious sign of hail damage is small dents to the body of your vehicle. Other signs include a cracked windshield, cracked windows, stuck doorjambs, and occasionally cockeyed mirrors. If you see any of these signs of hail damage you may want to consider hail damage repair for your vehicle.
Unfortunately, if you are a victim of hail damage to your vehicle, it is likely that more than one dent will need to be repaired. Typically, a hailstorm leaves several small dents. Hail damage is repaired by trained technicians working the metal framework of your vehicle to manipulate and remove the dents. This is typically done from the inside, so there is not any damage done to the paint of your vehicle.
Hail damage isn't necessarily "essential" repair, but it will always be a great cosmetic repair for your vehicle and will benefit its appearance. Let our team at Interstate Dent Company help you with your hail damage repair. Please contact us today if you have any questions regarding hail damage repair or other services we provide.