Mobile dent repair is a service that you may not realize you need in your life. Once you purchase a car, it's not a matter of if you will get dents and dings along the way. It's more of a matter of when you will get them. Whether it's a door ding from the supermarket parking lot or incidental bumper damage, the mobile dent repair offered by us here at Interstate Dent Company comprises many repair options, including door ding repair, paintless dent repair, and much more. Not only does it include a breadth of repair options and services, but as the name specifies, mobile dent repair means that we come right to your door.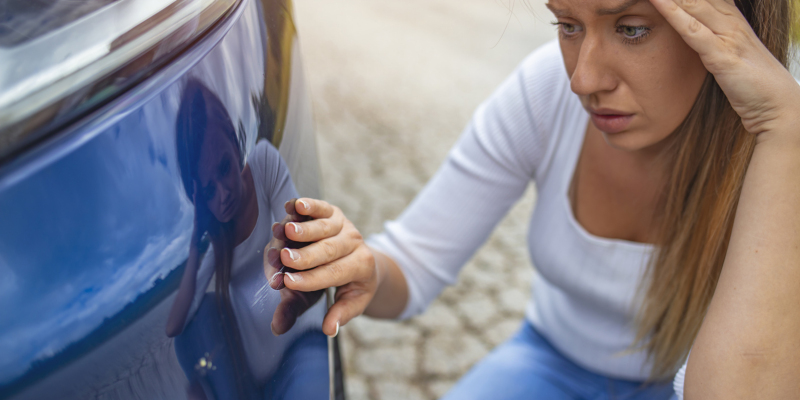 As with any service on your car, the quality of mobile dent repair is only as good as the hands tasked to do it. We pride ourselves here at Interstate Dent Company in 25 years of mobile dent repair experience. You can trust that caliber of experience equates to a quality that will be extremely difficult to beat. Our mobile dent repair services are performed with skilled workmanship and the acuity of an expert eye. With our mobile dent repair, your car will look as good as new.
Our mobile dent repair services also provide quality in our customer service. As a family run business, we believe that our family values of honest, efficient work ensure a positive customer experience and satisfaction. Additionally, we are experienced in working with insurance claims should your situation qualify. If you are needing mobile dent repair done on any of your vehicles, look no further. You can rest assured that when you work with Interstate Dent Company you are working with the best in quality that mobile dent repair has to offer.