Here at Interstate Dent Company, we know that you want to keep your car looking great. Finding a dent on your vehicle is a frustrating experience, but many people find it even more frustrating to try to get it fixed—having to take their car into a body shop to get it fixed, and possibly having to go without a vehicle until it is, is a prospect that can seem like more trouble than it's worth. Our team understands this frustration, which is why we offer mobile dent repair services where one of our technicians will come to you. We find that there are a number of advantages to our approach, and in this article, we'll be going over a few of the big ones.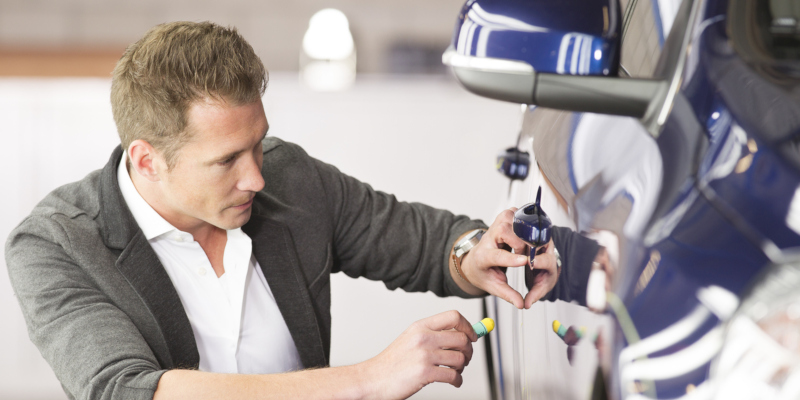 Always Fits Your Schedule- Trying to get a dent fixed at a body shop can be impossible if you have an irregular work schedule. If you are in this situation, you can turn to our team at Interstate Dent Company for mobile dent repair that will fit into your schedule no matter what.
Won't Interrupt Your Routine- Even if you have time in your schedule to visit a shop, doing so will mean taking time away from your other activities. Mobile dent repair from our team at Interstate Dent Company will allow you to continue with your plans—you can make that call, work on that project, or even watch that show while our skilled technicians take care of your car just outside.
Faster Results- Another complaint many people have about traditional dent repair is that it takes too long. Because we work offsite, our team members are more highly motivated to wrap up each job and move on. Our mobile dent repair team offers similar or superior results on a shorter timeline, so that your car will be restored to its former glory faster.