Many people take great pride in their vehicles. They get regularly scheduled maintenance done as recommended by the manufacturer to make sure the vehicle stays in good condition. They have the oil changed and the fluid levels checked on a regular basis. They have the car washed and waxed, and many people even have the interior of the car detailed so it looks clean and new. When you take good care of your car, it can be very frustrating to notice a door ding in one of your doors. This can be very upsetting because it ruins the look of the car you have worked so hard to take care of. Door ding dent repair can be done on your vehicle to make those pesky dings go away and make your car look like new again.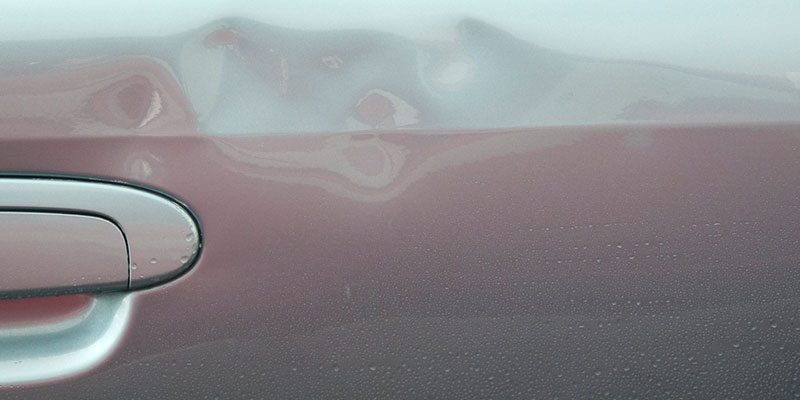 Door ding dent repair is a great service offered by body shops. You will want to find someone that has a lot of experience with dent repair, because you will get better results. Some dents can be tricky, but will be easy for someone experienced with dent repair. They can pull the dent and make it look like it never happened. You will be surprised at how fast they can do the work and at how good it will look.
If you are looking for someone who is experienced in door ding dent repair, look no further than Interstate Dent Company. We have over 25 years of experience doing dent repair. We do quality work for prices that are fair and affordable. We offer mobile dent repair services where we come to your home or place of business to do the repairs. You won't even have to come into our shop. We also specialize in paintless dent removal, where we can remove the dent without having to paint the vehicle. This can save you money and will decrease the time your car has to be in the shop.