Paintless dent repair is one of the most popular services that we offer here at Interstate Dent Company. In recent years, this is a type of dent repair that has grown in popularity. Paintless dent repair has become a hit for a number of reasons. Here are three things that you may (or may not) know about paintless dent repair.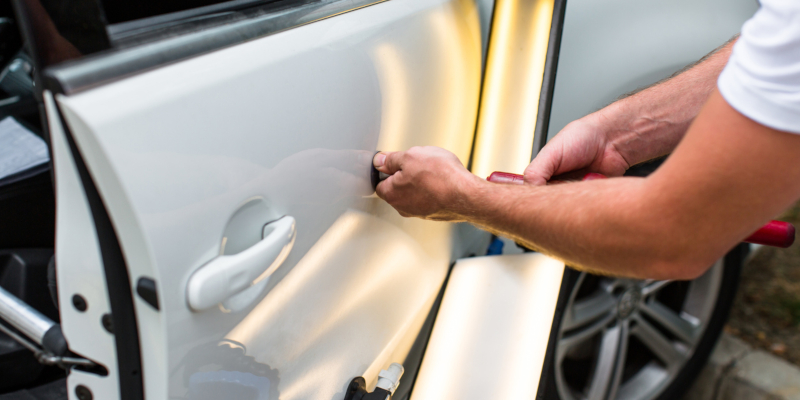 Efficiency and Cost. Compared to traditional forms of dent repair, paintless dent repair is both quick and cost effective. It generally does not require you to leave your car at the shop for days on end. Especially here at Intestate Dent Company, we have 25+ years of experience that allow us to maximize our efficiency without sacrificing the exceptional quality of paintless dent repair.
Not just for your minor dents and dings. One common misconception is that paintless dent repair is only for very small dents or damage. Paintless dent repair can be used on a variety of damage but not everything. One of the benefits to choosing us is our years of working in the industry. We have the skill and expertise to fairly evaluate your vehicle and make an accurate assessment of how paintless dent repair can be used in your particular situation.
Shape memory. Paintless dent repair is unique in that it utilizes the "shape memory" of your car's body to rid it of the dent and restore it like new. The body's shape created at the time of manufacturing is the shape that your car wants to maintain. We use that "memory" and are able to push the body back to that position where it wants to be.