While a minor dent in your car will very rarely affect its driving capabilities or safety, aesthetic flaws in your vehicle are still a bummer. If you want to restore your car to its former sleek glory, you can turn to our team at Interstate Dent Company. Depending on the type and extent of the damage, we will recommend different approaches. If the dent has not chipped the paint, then your car is a great candidate for paintless dent repair. In this article, we'll go over how that process works so that you have a full understanding of what we'll do for your car.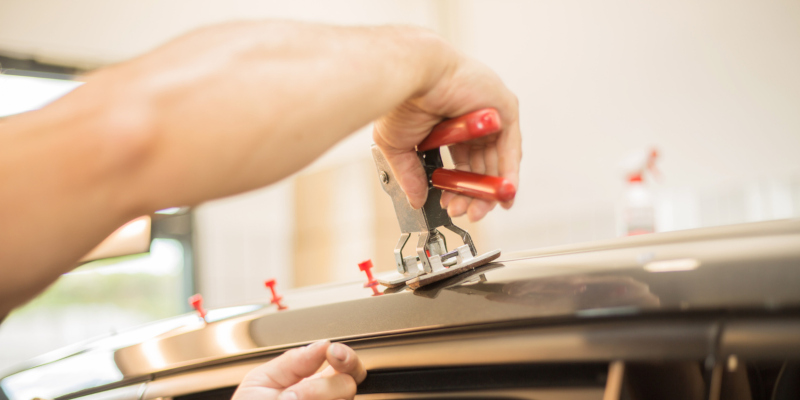 Paintless dent repair involves detaching external panels of your car so that our team can get to the dents from the underside. While this is typically difficult to do on your own, even with the proper tools, our team here at Interstate Dent Repair Company can get the affected panels off in short order. We have extensive experience with a wide variety of cars and trucks, meaning we know right where to go to unfasten the connections that hold on that outer shell. Once the panel is off, the next step is to apply pressure on the underside to push the dented area back into place. We use the right tools for the size and shape of each dent, and always take precautions to ensure that we don't push the dent too far in the other direction.
If your car has dents that haven't chipped the paint, then paintless dent repair is for you. Call our team at Interstate Dent Company today to learn more.