Here at Interstate Dent Company, we know that you care about your car, including both how it drives and how it looks. One all-to-common experience for drivers is finding door dings on their vehicles at one point or another. Door dings are a type of dent that happens when the door of one car impacts the door of the one parked next to it as it opens, leaving a clear dent, often with impact scratches as well. Fortunately, if this happens to your car, you can turn to our team for effective door ding repair services. In this article, we'll go over some more information you need to know about this process.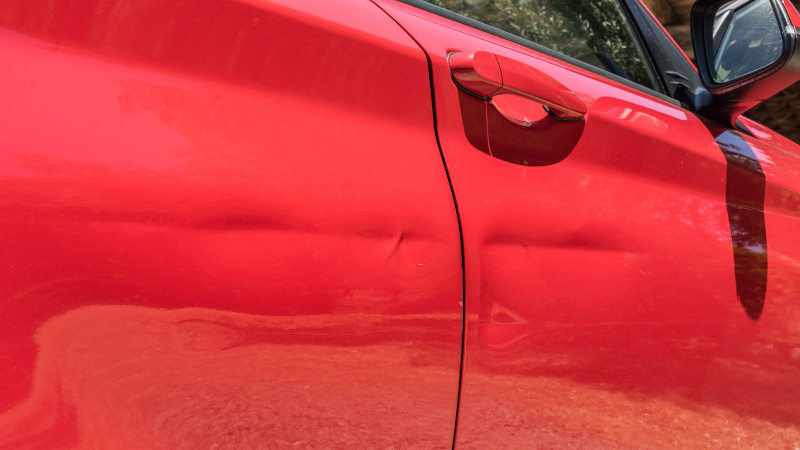 The first step of the door ding repair process is to polish away all the impact scratches from the ding to make the surface easier to see. This makes it easier for our team to massage out the dent. The next step in this process is to access the dent from the underside. To do this, our team removes the belting mold, the rubber seal around the bottom of the car window, in order to slide our tools into the inside of the door through that gap.
Once we have that tool access, we apply gradual pressure on the underside of the dent in order to shift the panel back into its original form. Our door ding repair process will restore your door panels to their former condition, without damaging the window glass or any other part of your vehicle.