At Interstate Dent Company, one of the many services we offer is hail damage repair. A hailstorm can cause major damage to your vehicle within just a few moments. Even small hailstones can cause dents all over your car, but particularly on the roof, hood, and trunk. If the hailstones are large, or if the storm lasts for an extended period, it's also likely to cause worse problems, such as a cracked windshield. Put simply, hail damage repair refers to any service or combination of services your vehicle needs to correct damage it suffers during this kind of weather event.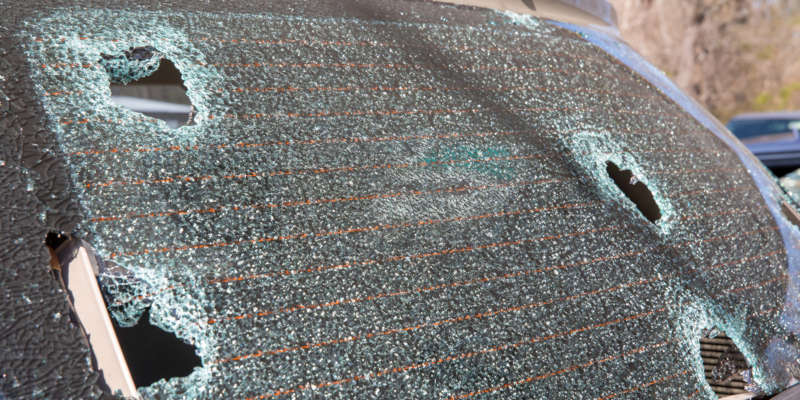 The most extreme form of hail damage is a cracked windshield. Even a tiny crack or chip in the glass can weaken the overall structural integrity and make it more likely to shatter, putting you and your passengers at risk. Here at Interstate Dent Company, our experienced technicians will repair your windshield if possible, or provide an expertly-installed replacement if not. Your safety is our priority, so you can count on us to make the best recommendation to protect you on the road.
Even if your windshield makes it through the storm okay, hail can still cause dents in the body of your car, and often lots of them. Because of this, our hail damage repair services also include dent repair. If there are no chips in the paint, we can provide paintless dent repair to smooth out the depressions, and if there are, we can help with that too, making sure that there are no gaps left in your vehicle's protective coating. If your car has been damaged in a hailstorm, you can turn to our team at Interstate Dent Company to take care of all your hail damage repair needs.